Hello Swedes!
A little about me:
1) My username is my name, and I live in New Zealand
2) I'm the creator and leader of the FreeEMS project
3) I currently own 3.8 Volvos and have owned one more in the past (the 0.2 is on the shelf and scrapped), the first one was 2009, a 1992 745 for 20,000km/90 days around the USA
4) I visited Sweden for a week in the summer of 2013 and hung out with and helped the Linkoping University FSAE team who used FreeEMS on their ER13 car, as featured here:
https://vimeo.com/81936852
(well worth watching!)
A few pictures of my fleet. First up, the gold 240 wagon, my favourite:
Second is my beloved 740 GLE 16v sophisticated tyre melter:
And a 244 parts car for the 245 which could do with fresher headlight reflectors and a few other minor things:
And finally, the 0.8, an ex 16v 940 wagon, now... different:
You see what I mean by 0.8 now?
Though the interior is gutted, so it's more like 0.5 really.
But I came here to ask
one question
: What happened to this thread by Erik/"LindStyling" from Nora about his Nur spec 244:
http://forum.svenska200klubben.se/viewtopic.php?t=30261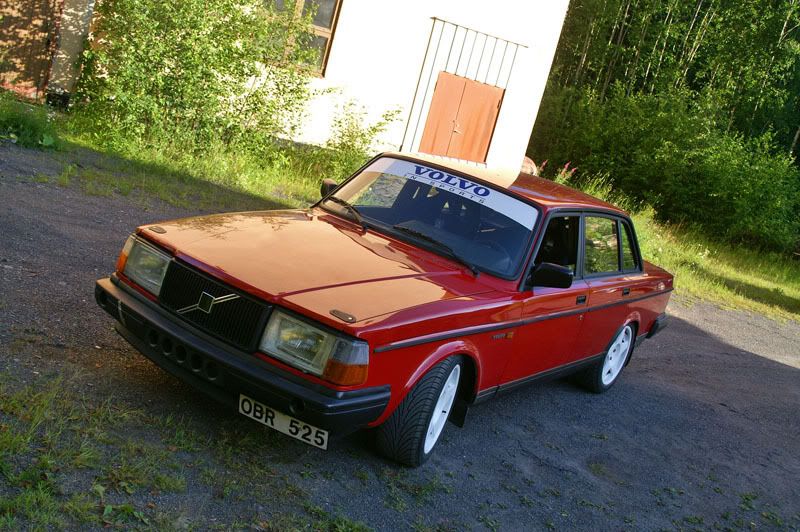 Any ideas? Thanks in advance
Fred.